When you are responsible for overseeing daily care for Mom, you can quickly become overwhelmed. We understand that your time is valuable, and maximizing your caregiving hours to avoid caregiver burnout requires a delicate balance. While you will spend time taking care of your loved one, staying organized and being prepared for emergency situations will make caregiving easier.
Step 1: Keep a Regular Routine
A routine won't just make your life more manageable, but benefit your loved one as well. With a schedule in place, you and Mom will be able to complete tasks more quickly. Routines make life run more smoothly, and a simple daily schedule will make it possible for a substitute caretaker to take over if you need a day or evening to yourself.
Step 2: Create a Dedicated Calendar for Your Loved One's Care
Keeping just one calendar for your work, personal and caregiving schedules can get complicated. Separate out Mom's needs—her appointments, medication times, and other scheduled items—and create a dedicated calendar that is just for her. With a solid record of Mom's schedule, it is possible to keep track of everything going on in her life without confusing her appointments with your own.
And, once again, this makes it possible for another caretaker to understand and follow through on regular tasks in your loved one's schedule.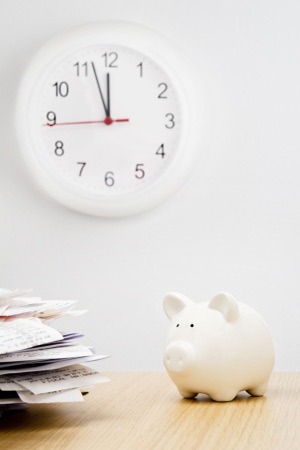 Step 3: Consider a Care Program during the Day
Taking care of a loved one can be a hard job, but you can find help.
If you're feeling stressed out by juggling caregiving responsibilities on top of your other obligations, carve out a little time to research adult day programs in your area where Mom can get care—and some much needed time with peers— during the day. Many retirement communities and eldercare services offer daily programs that cater to seniors in the surrounding community who still live in their own homes. Day programs offer homebound seniors the chance to enjoy activities and social interactions that they wouldn't otherwise experience while providing specialized care from licensed professionals.
If you need to work to make a living or just need time to build your career, a day program to care for Mom will open up opportunities for you.
Step 4: Utilize In-Home Relief Hours for the Care of Your Loved One
Many caregivers often fail to take advantage of the support offered by outside agencies, feeling that they are obligated to handle all the care on their own. Some caretakers feel guilty accepting outside help, but getting help isn't a failure—recognizing that you don't have the bandwidth or expertise to handle every single detail is actually a smart caregiving decision.
So, check with your local elder care services to see if your family member qualifies for any in home care, then begin working with the agency to set up hours for caregivers to come and relieve you. It is important for you, as the primary caregiver, to be able to take a break when you need to.
Step 5: Be Prepared for an Emergency
While you can't prepare for every emergency, there are two things you can do to ensure that things keep running smoothly in the event that you are injured or otherwise not able to care for Mom for a period of time:
Create a journal that outlines each day for your loved one. Be sure to include the big things like medications and appointments and the small things like favorite meals and preferred bedtime.
Find someone who can provide emergency care for your family member, even if it is a hired caregiver who you have work a few hours a month.
Getting organized and keeping a routine isn't always easy when you are responsible for the total care of another person, but strategies to reduce frustration will maximize your time spent providing care. Good organization will allow you to easily access information you need, provide medications quickly, and allows you to spend more time on other activities. Try to ask for help when you need it, and use outside resources whenever possible.