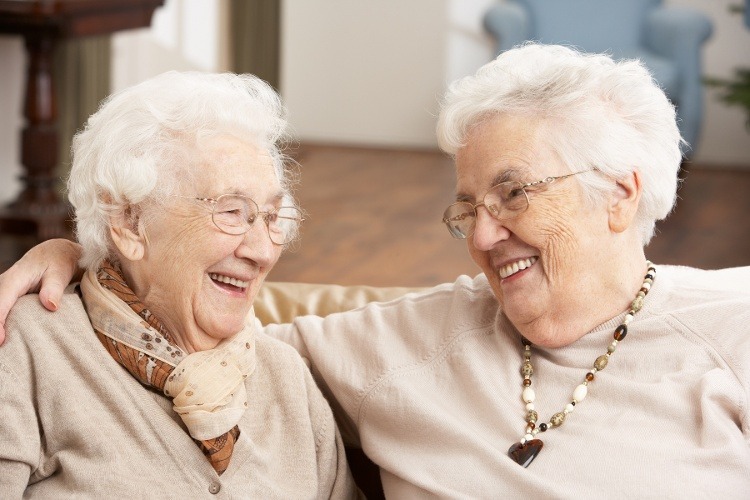 If you have just started to consider assisted living as an option for Mom, you may not be familiar with what assisted living is or with everything that an assisted living community has to offer. Here are five things that you probably didn't know about assisted living.
1. Social Atmosphere
Social life is a large part of living in an assisted living community. Sharing social contact with other residents helps to foster feelings of comfort and support. According to one study done at Rush University Medical Center in 2011, frequent social activity may also actually help to prevent or to delay cognitive decline as people age. At the beginning of the study, subjects showed no cognitive decline. After five years, the subjects who were the most socially active had only a quarter of the rate of cognitive decline that was seen in the subjects who were the least socially active.
Within an assisted living community, seniors maintain their independence while sharing common space with other residents. In common areas, residents can socialize and get to know one another. There are also community planned events, such as field trips or dances, where residents can get to know each other. Many assisted living communities offer social clubs, such as book clubs or bridge clubs. Recreational and wellness options are also offered, like access to gym equipment, group exercise classes, and sometimes personal trainers. Many communities have outdoor spaces for taking walks, socializing, and doing other activities.
2. Reasonable Pricing
Assisted living is often a less expensive option for Mom than choosing home care or a nursing home. According to the 2015 Genworth Cost of Care Survey, the national median annual cost for a one-bedroom, single occupant unit in an assisted living community is $43,200, or $3600 a month. Keep in mind that this cost includes 24-hour help and other services such as meals, housekeeping, and medication assistance.
Home care is usually billed by the hour and the cost varies based on the amount and the type of health care needed. The national median cost of a home health aide is $20 an hour. At eight hours a day, seven days a week, the annual cost of home care is about $58,240, not including any additional costs based on a senior's specific needs.
Assisted living costs nearly half as much as living in a nursing home. The national median annual cost of a semi-private room in a nursing home is $80,300. Those who opt for a private room in a nursing home end up paying a median cost of $91,250. Of course, the cost of long-term care varies by state. To see the different costs of care in your state, click here.
3. Not a Nursing Home
An assisted living community is not a nursing home. Residents at an assisted living community are independent and mobile, but they may need help with certain daily tasks. Residents at a nursing home are sometimes confined to a bed and usually require round-the-clock assistance with most of or all of their daily tasks. Assisted living units are often apartments or small cottages that allow for a second occupant. Nursing home rooms are semi-private or single rooms located within the nursing home. Most residents at an assisted living community do not require 24-hour medical monitoring, but certain on-site care is available. At a nursing home, staff-administered, skilled medical attention is available at all times of the day.
4. Dining Options
Many assisted living communities offer family-style dining rooms where three meals a day are prepared. Snacks and light menu items are also offered throughout the day. Meals at the community are designed to nurture a well-balanced diet and to focus on the nutritional needs of the residents. Some assisted living communities offer smaller eating areas as well as the larger dining room. These smaller spaces offer a cafe-like atmosphere where residents can meet for coffee or snacks and socialize with one another.
5. Home-Like Atmosphere
A resident's ability to maintain their independence while still getting help for some daily tasks is one of the most important parts of living in an assisted living community. No matter what the design or the size of the community is, assisted living communities are designed to feel like home. Living areas contain multiple rooms and many of the comforts of home, such as cable television, a stove, and a private bathroom. The common areas in the residence give residents the opportunity to interact with each other, form close bonds, and feel connected to their neighbors. Some assisted living communities allow pets. Each community has different rules for what size pet, what type of animal, and how many pets are allowed.
Assisted living communities are called communities for a reason. Kinship, sameness, and identity are all synonymous with community. The close friendships that are made within the common areas of an assisted living community are based on a recognition of the sameness that residents share. Residents' kinships are built around their identities, and their identities often rely very heavily on the independence that an assisted living community provides.