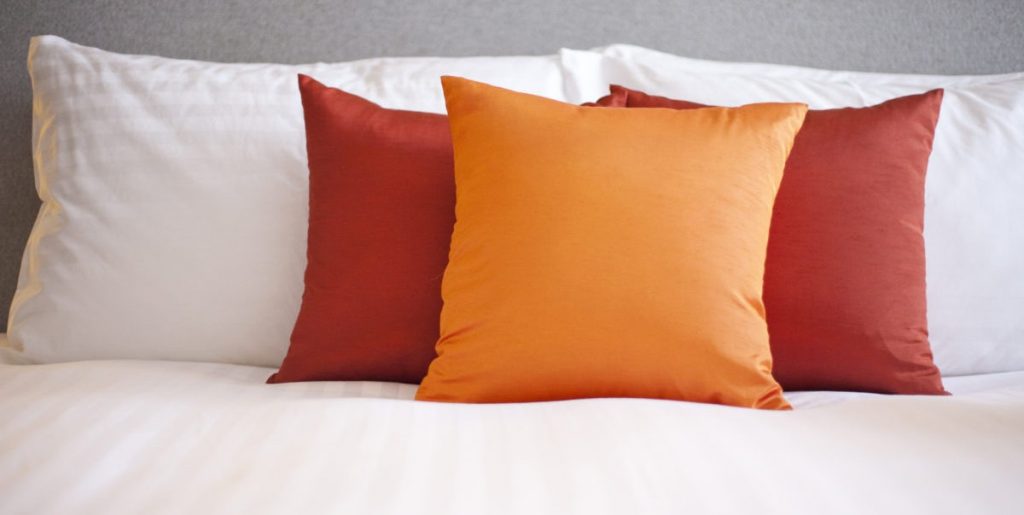 You can quickly find yourself losing sleep, or sleeping poorly, if you're responsible for providing care for your loved one every day. A lack of sleep can make providing care even more difficult. It's easy to get lost in a vicious cycle of needing sleep, but not getting enough sleep because of your responsibilities. People who take care of a loved one at home often put their own needs last.
Here are 5 simple things you can try to get some much-needed sleep.
1. Take Naps When Your Loved One Naps
This suggestion is usually given to new moms who are at home with an infant: sleep when the baby sleeps. And the advice also works well for people who are taking care of an elderly or disabled loved one on a consistent basis. Depending on your situation, it may not be feasible to sleep a solid 8 or 9 hours every night. If your loved one is able to take a nap, catch a few winks yourself so that you can feel refreshed. While a nap doesn't make up for an entire night, it is still important that you get whatever sleep you can, when you can.
2. Exercise When You Can
Even if you simply ride a stationary bike while you and your loved one watch television, exercise matters. When you get adequate exercise, you will be able to keep your stress levels down. Many caregivers are too stressed, and they have trouble sleeping at night because of it. Exercise to keep your body moving and to help control your stress. You may not be able to go to the gym every day, but there are plenty of ways to exercise at home using inexpensive equipment like small weights, a yoga mat, and a balance ball.
3. Don't Be Afraid to Accept Help

Caregivers tend to think they can handle all aspects of caring for a loved one on their own. While this may be true, this type of attitude will result in caregiver burnout more quickly. If someone offers to help you, accept their help. Even taking over your grocery shopping responsibilities can save you a few hours of precious time.
Make a list of practical tasks people can do for you, and if someone asks if there is anything they can do to help, say yes. It may not be easy to accept help, but when you do, you will have a few moments to breathe and take a break.
4. Try to Eat a Healthier Diet
Most people understand that eating a healthy diet is the key to living a better life, but as a caregiver this becomes essential.
When you are tired, it's important to avoid eating on impulse. Stay away from high sugar foods, and beverages that contain high amounts of caffeine. While these may give you a quick burst of energy during the day, you will eventually crash and feel even more tired than before. Eating a healthy diet will give you the ability to deal with stress better, and allow you to sleep more soundly during the night.
5. Use Respite Care When You Need It
Many elderly or disabled people are entitled to respite care benefits, and you should check with a local home health care agency to see what kind of help is out there. If the person you are caring for qualifies for at home assistance, for any number of hours, set up care for these hours.
You need time for yourself, and that is exactly what respite care is designed for, and getting to take a break from care giving duties, even for just a few hours, will help you feel more alert and rested.