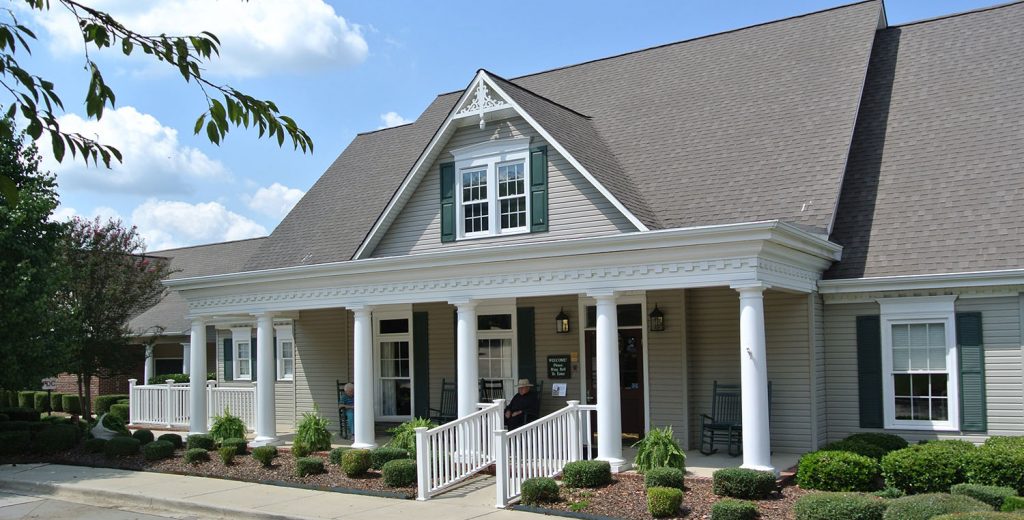 We are excited and honored to celebrate 20 years of serving Florence and its seniors. Columbia Cottage opened in September of 1997, but the inspiration for a warm, home-like, and charming community for our seniors began long before that.
During a family vacation to Opryland, seeing a Southern Living's Cumberland River Cottage Idea Home inspired our founders to rethink assisted living. They were determined to create an environment that was as close as possible to the homes that our residents and families spent their lives in, and that is exactly what they did.
If you have ever visited the Cottage, you know that is much more than a beautiful building. It is a vibrant community full of love, laughter, fun, and good food! It is our residents and Cottage team that truly make it feel like home. "At the Cottage, you're not a client; you're part of a family. They do not just take care of Mom; they love her. Mom calls The Cottage home, and it really is," says David Hope.
Briana Butler, Admissions Director for Columbia Cottage, says, "From our Southern design to home-style country cooking, our goal is to make each resident feel at home… it is our focus on our residents and their specialized care that makes us unique."
With the Cottages' signature program, CareSteps, residents and their families are able to discuss specific needs with staff in order to create a care plan that is unique to the resident.
Several of the staff at Columbia Cottage have been part of our community for quite some time. Wendy, who has been here for 20 years, is known around The Cottage for her chicken and dumplings, macaroni and cheese, and chocolate cake. Other staff who have served at the Cottage for several years include Wanda, who has been with us for 15 years, Julia, who has been here for 12 years, and Glenda and Shanna, who have both been with us for 10 years.
More pictures from over the years – enjoy!